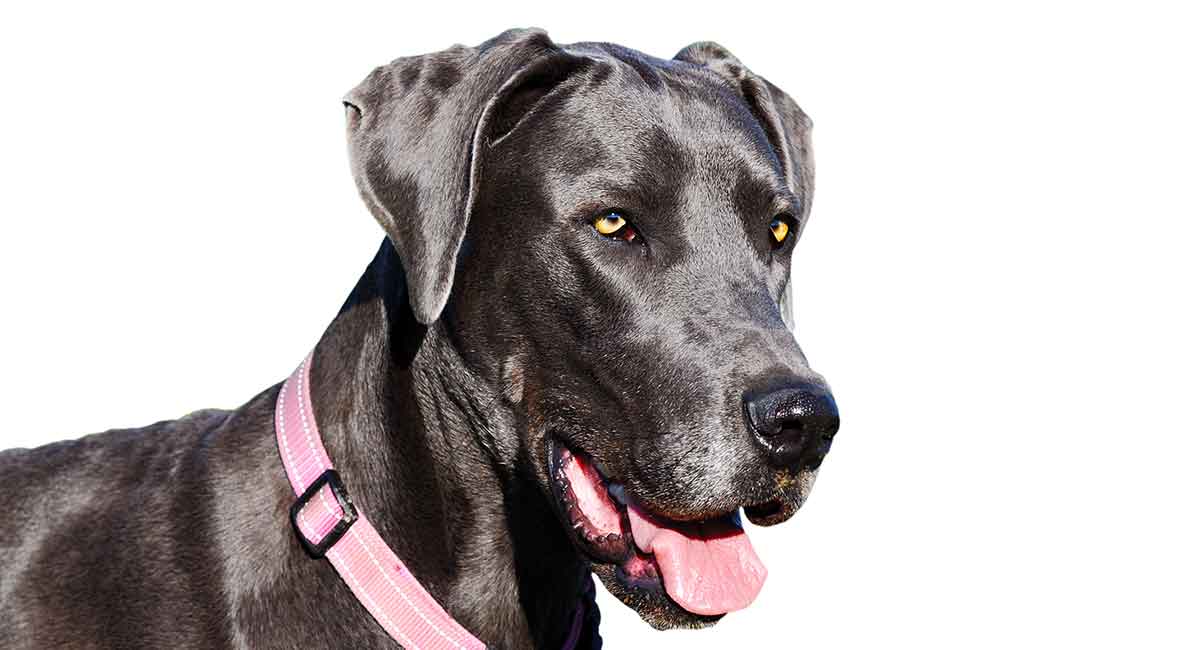 Read Time:
8 Minute, 55 Second
A Halo Collar is a modern alternative to traditional electric fences and shock collars designed to keep big dogs safe and secure within designated boundary areas. It utilizes GPS location tracking and customizable feedback to provide effective boundary training while allowing dogs to roam freely within the specified boundary zone. Halo Collars are popular among pet owners seeking humane and safe ways to contain their dogs, and they come with features such as rechargeable batteries, durable collar straps, adjustable static correction, and more. In this article, we will explore the benefits of Halo Collars for big dogs and help you choose the best one for your furry friend.
Benefits of a Halo Collar For Big Dogs
As a big dog owner, you know that training them to respect boundaries and stay within a certain area can be a challenging task. Luckily, the Halo Collar is a product designed to make this easier for you and your canine companion.
One of the most significant benefits of the Halo Collar is that it is specifically tailored for big dogs. Unlike some other wireless fences that are only suitable for small breeds, the Halo Collar is compatible with larger neck sizes, ensuring it remains secure and comfortable for your big furry friend.
The customizable feedback feature on the Halo Collar is another way it stands out from its competitors. You can choose between sound, vibration, or static correction levels, depending on your dog's personality and level of responsiveness. This customization makes it easier to train your dog without stressing them out excessively.
The Halo Collar's battery life is another notable feature, as it can last up to two weeks on a single charge, which means you won't have to recharge it frequently. Also, with a one-year warranty on the device, you can trust that it will last longer than most pet tech devices, giving you peace of mind.
When selecting a collar, it is essential to consider what other pet owners think about the product. Fortunately, customer feedback on the Halo Collar is overwhelmingly positive, often citing its efficiency and user-friendliness when training their big dogs.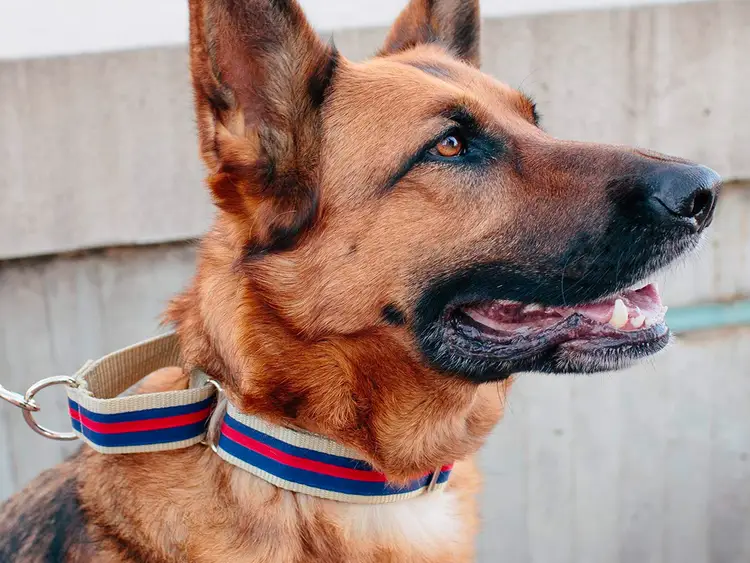 Types of Halo Collars Available on the Market Today
Halo Collars have gained popularity among pet owners due to their advanced features that provide exceptional safety and control over their dogs. These collars use GPS technology and static corrections to keep dogs within a designated boundary and alert their owners when they wander outside of it. There are several types of Halo Collars available on the market today, each with unique features and options that cater to different needs. In this article, we'll explore the different types of Halo Collars in more detail to help you make an informed decision when selecting the best one for your pet.
Physical Fences
When it comes to choosing the best collar for big dogs, pet owners often forget the importance of physical fences. While virtual fences and smart collars are popular options these days, physical fences cannot be replaced by technology. A physical fence can give pet owners extra peace of mind and prevent their dogs from straying too far from home.
Physical fences are particularly important for big dogs with high energy levels. These dogs need plenty of space to run and play, and physical fences provide a safe and secure area for them to do so. Moreover, big dogs can be quite strong and can easily tear through a virtual fence or break free from a shock collar.
However, physical fences are not meant to replace virtual fences – they should complement each other. For instance, pet owners can use a physical fence for everyday use and a virtual fence as a backup plan. This way, if the dog breaches the physical fence, the virtual fence will alert the owner and help locate the dog.
When selecting a physical fence, there are several factors that pet owners need to consider. One of the most important factors is the height of the fence. Depending on the dog's size and jumping ability, the fence should be tall enough to prevent the dog from jumping over it. Additionally, the fence should be strong and durable enough to withstand the dog's weight and impact.
Visibility is another important factor to consider when choosing a physical fence. The fence should be visible from a distance so that the dog can easily recognize its boundary. This can be achieved by painting the fence with bright colors or adding flags or streamers to the fence.
There are different types of physical fences that pet owners can choose from, including ground wire fences, wooden fences, and metal fences. Ground wire fences are popular because they are invisible and do not obstruct the view. Wooden fences are sturdy and provide a traditional look, while metal fences are durable and long-lasting.
Shock Collars
Shock collars are a commonly used tool in dog training for correcting unwanted behavior. However, the use of shock collars has been a topic of controversy due to potential risks and ethical concerns. It's important to understand the effectiveness and risks associated with shock collars before considering their use in dog training.
Shock collars are designed to deliver an electronic pulse or shock to a dog's neck when triggered. The idea is that the shock will act as a deterrent to unwanted behavior, such as barking or jumping. Studies have shown mixed results on the effectiveness of shock collars, with some dogs responding well and others not responding at all. Additionally, shock collars can cause physical and emotional harm to dogs, including burns, anxiety, and aggression.
It's important to note that there is a difference between shock collars and static correction collars. Static correction collars deliver a mild electrical stimulation that does not cause pain to the dog. While still controversial, some trainers and pet owners argue that static correction collars can be a more humane alternative to shock collars.
However, the ethics surrounding the use of these methods are still under debate. Many animal welfare organizations discourage the use of shock and static correction collars, citing potential harm and the risk of abuse by inexperienced trainers.
Fortunately, there are alternative training methods that may be more effective and humane. Positive reinforcement training, where dogs are rewarded for good behavior, is an effective and gentle way to train dogs. This method involves using treats, toys, or praise to encourage good behavior while ignoring or redirecting unwanted behavior.
Virtual Fences
Virtual fences offer a safe and humane way to contain your dog without the need for physical fences or shock collars. The Halo Collar is one such option that uses GPS technology to create virtual boundaries for your dog. Unlike traditional fence posts, virtual fences are easy to set up, portable, and customizable to fit your specific needs.
The Halo Collar comes with a range of features that make it a top choice for pet owners looking for a reliable virtual fence option. The maximum distance between fence posts is around ½ acre, and you can set up multiple virtual fences to keep your dog within specific areas. The collar also comes with customizable feedback that includes tone, vibration, and static correction options. Additionally, the Halo Collar offers a one-year warranty and a user-friendly app that allows you to control and monitor your dog's activity.
Other virtual fence options on the market include SpotOn Virtual Fence. SpotOn uses radio signals to create a virtual boundary for your dog and offers additional features like location tracking and basic training programs. However, the distance between fence posts is limited, and the collar requires a monthly subscription plan for cellular service.
While virtual fences are an effective solution for training and safety purposes, they do have some limitations. Virtual fences are not foolproof, and there is always the risk that your dog may escape the boundary. Additionally, training is required to teach your dog to respond to invisible boundaries, and some dogs may not respond well to warning tones and corrections.
When comparing the Halo Collar and other virtual fence options, it's important to consider the maximum distance between fence posts, the number of available virtual fences, the type of feedback provided, and any additional features like location tracking or training programs. Ultimately, the choice of virtual fence will depend on the individual needs and preferences of the pet owner.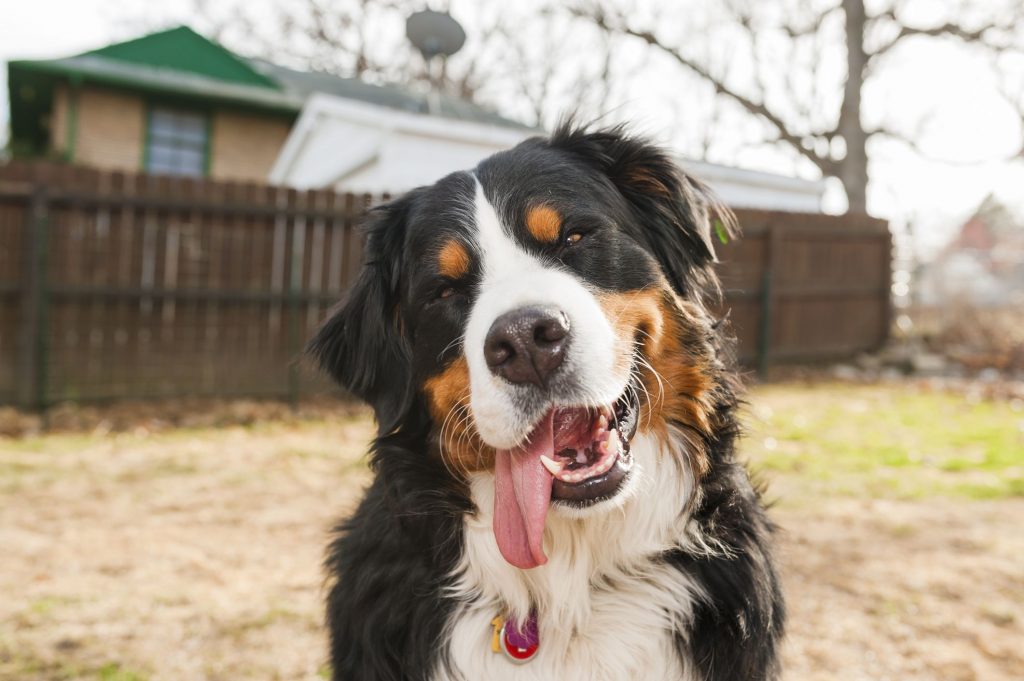 Wireless Dog Fences
Wireless dog fences have become a popular choice for pet owners who want to keep their dogs safe and contained without the hassle and expense of installing a physical fence. There are two main types of wireless dog fences: boundary-based systems and GPS-based systems.
Boundary-based systems consist of a transmitter that sends a signal to a receiver collar on the dog. The transmitter creates a circular boundary around the yard, and if the dog crosses the boundary, the receiver collar emits a warning beep, vibration, or mild shock correction. These systems are ideal for those who want to contain their dogs within a certain area.
GPS-based systems, on the other hand, use satellite technology to create a virtual fence that can be customized to suit the owner's needs. The unit sends a signal to the dog's collar, and if the dog tries to cross the boundary, it will emit a warning beep, vibration, or a mild shock correction, depending on the system used. These systems offer more flexibility and are ideal for those who want to take their dogs with them on the go.
One of the main advantages of wireless dog fences is their ease of installation. Unlike physical fences that require digging and installation, wireless fences can be set up in minutes. They also provide a more flexible solution, as they can be used anywhere, making them ideal for camping trips or vacations.
Boundary-based systems often have a limited range and require a power source, whereas GPS-based systems can be used anywhere but require a subscription to access the cellular network.
When it comes to cost, boundary-based systems are generally cheaper. However, GPS-based systems provide more flexibility, and features, and are more effective. Ultimately the choice of wireless dog fence will depend on your needs, budget, and the size and behavior of your dog.
Conclusion
In conclusion, the Halo collar is an innovative and modern solution for dog owners who want to provide their big dogs with a safe and improved outdoor experience. The key takeaways from the Halo collar review are the unique benefits it offers to dog owners, including customizable feedback, boundary training, and location tracking. Its long battery life, ½ acre range, and durability make it a reliable solution for daily use.